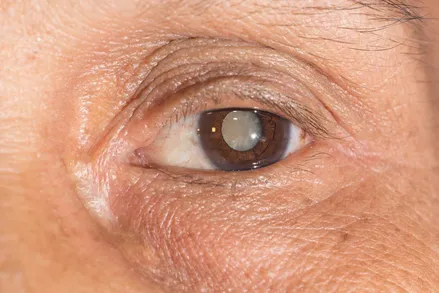 It is vital for the health of your eyes that you make an appointment with an optometrist after noticing changes in your vision. At Family EyeCare at Westchase, we have provided Tampa residnets with reliable eye care services for many years. This includes diagnosing and treating cataracts. Read on to learn more about what causes cataracts and what can be done about them.
What are Cataracts?
Cataracts are made of protein that has accumulated and clumped up on your eye. In many cases, they grow quite slowly. Our eye doctor will assess your condition to determine whether or not your vision difficulties are due to cataracts and recommend treatment accordingly.
Causes of Cataracts
Cataracts are a result of the natural aging process. Those who have diabetes are more than twice as likely to have cataracts as those who do not. High blood pressure can cause inflammation, which may cause cataracts. Habits like smoking and frequent drinking are also thought to contribute to the formation of cataracts.
Symptoms
As cataracts grow, they will begin to significantly impair your vision. You may first notice that you have difficulty driving at night. You may be sensitive to bright lights, and you might begin seeing halos around lights. Colors may not seem as vivid as they did previously. Frequent changes in vision prescription are another sign of cataracts.
Cataract Treatment
There is only one treatment for cataracts: the lens in your eye needs to be surgically removed and replaced with an artificial lens. This will eliminate your symptoms and improve your overall vision. Cataract surgery is an outpatient procedure. This means you will not have to stay in the hospital and can go home shortly after surgery. You will completely recover within a couple of weeks, but will need to go back to the surgeon or referring optometrist for a follow-up visit. If you have cataracts in both eyes, surgery is often done a week or more between eyes.
Schedule an Appointment with Our Family Optometrist in Tampa, FL
Call Family EyeCare at Westchase today at (813) 814-2020 for more information on cataracts or to schedule an appointment with our optometrist.